Storms in the year 2019 caused harm in about 70% of the houses in the entirety of the Chicago area. If you don't hire preventative maintenance, it may lead to more damage. 
Contact roof contractors in Chicago to handle all of your roof problems. We offer customized services to meet your rooftop repair or replacement needs. Furthermore, our roof contractors will 
advise
you about what you should take into account in the future.
Has Your Roof Suffered Any Damage?
Our expert roof contractors can handle your roofing project no matter how small or big. Our personalized services make a difference in the business. We offer full rooftop replacement and repair. Also, one of our goals is to meet both your needs and budget. Thus, you receive excellent customer service and the best roof repair.
Looking for the best roof contractors in Chicago?
We've got you covered if you're looking for commercial or residential roofing in Chicago
. 
Choose a roof repair company that doesn't recommend unnecessary repairs and cares about what's best for you. 
Roof repair or replacement
We have the adequate equipment to provide the best roof repair. Also, if your roof is eligible for a replacement, we can take care of it in no time. Our contractors will assess you in everything you need. This includes a roof inspection so that we can offer you a personalized service.
Removing floor tile is a difficult and time-consuming task that should only be done by professionals. Let us take care of the whole process, and we'll assess you in what's best for you. What's more, tile removal can allow you to replace it with no problem. This means no costly replacement nor surface preparation of the underneath layer.  
Shingles may be considered to be only for the purpose of decoration. However, they act as a very useful shield. So, choose the design you like the most, and we'll gladly install it for you. And in case your previous shingle is in bad condition, we can repair or replace it after an examination.
Rubber roofing
is made
of
eco-friendly
materials. This kind of roofing
is used
to reduce any sort of leaking and to produce impenetrable sealing. Also, it's flexible, strong, and pliant.
In case you want asphalt or slate roofing installation, our roof contractors will 
gladly
take care of it too.
If the roof of your house is flat, tar application is the best option. This substance helps protect your home against excessive heat, UV rays, and cold weather. Moreover, in this way, your roof won't collect snow and water.
Roofing systems will eventually weaken due to the weather. And usually, some specific areas are more damaged than others. That's why roof restoration is the best option since it's cost-effective and eco-friendly.
If you want your roof to survive extreme weather, it's essential to hire roof contractors that can inspect your roof. In this way, the expert will advise you on what's best for your roof so that it doesn't suffer any damage throughout the years.
Looking for
Roof Contractors
in Chicago?
1. How can I cut repair costs?
The best way to cut roof repair costs is to prevent damage before it occurs. This means inspecting the roof. It is important to do inspections at least twice a year. Extra inspections should be performed after unusual weather conditions. This means when there are high winds, hail, earthquakes, or severe temperatures.
2. Should I do it by myself?
Roofing is a very serious business and it is not for the do-it-yourselfers. Fixing and removing modern roofing systems requires specialized knowledge and plenty of skills. Working off the ground can also be dangerous. That's why it's better to leave this job to the professionals.
3. When should I repair my roof?
You should make repairs as soon as you detect a potential problem. For example, a leak. Problems such as leaks are not clear until it rains. During rainy periods, professional roofing contractors have many calls for emergency repairs. As a result, they may be unable to provide immediate service. It is best to expect and make constant checks on your roof.
4. How much will a new roof cost?
There are several factors that influence the cost of a new roof. For example, whether the professionals can save the existing roof or removed it. The size, slope, and configuration of the roof are also important. Also the degree of accessibility of the roof; the roof material to be installed. The time of year is important, and local labor rates. Yet, the best way to know is to get estimates from professional licensed roofing contractors in the area.
5. What types of guarantees are available for my roof?
There are different types of warranties. For instance, the contractor's warranties that cover workmanship. Also, the manufacturer's warranties cover materials. And extended manufacturer's warranties that cover materials and labor. It is important that you understand their respective terms and conditions.
THE Best Roof Contractors
in Chicago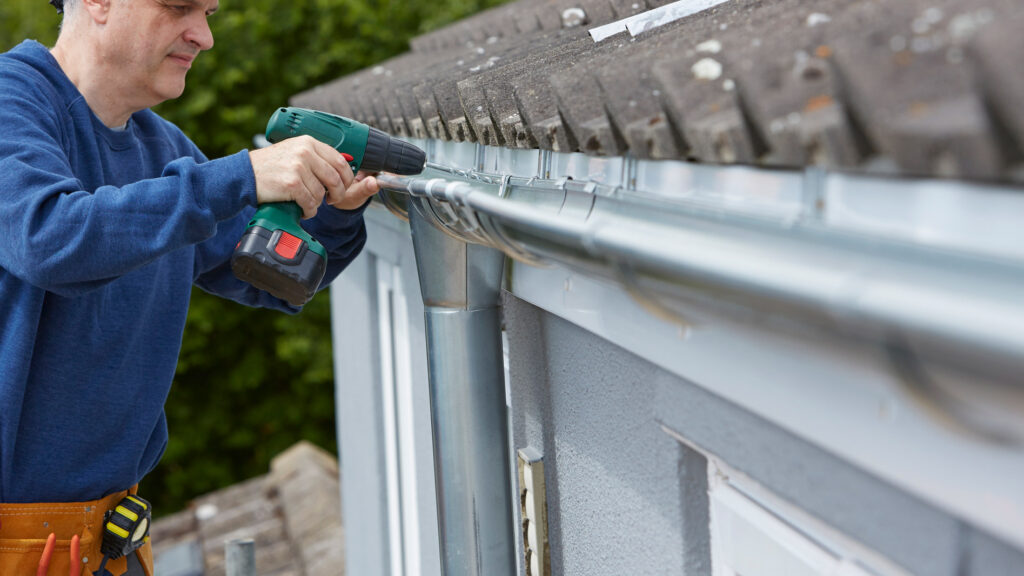 A professional roof contractor in Chicago must have the following traits: They should be licensed. Also, they should be well-established. They should have a permanent place of business and a tax identification number. Where appropriate, a business license too. They must be experienced and knowledgeable. All roofing contractors should carry both workers' compensation and liability insurance. And they must be committed to worker education and safety. Thus, if you're looking for these traits in expert roofing contractors, choose Roof Rescuer. 
message or call us
312.312.6910